Digital transformation is not just changing business processes, culture, and customer experiences, it is also changing professional skillsets.
Enterprise architecture has been an established profession for many years. The Open Group, a global consortium that publishes the TOGAF® architecture framework standard and provides experience and knowledge-based certification, recently announced that it had issued 100,000 certifications for TOGAF® 9. It has now also defined a skillset for an emerging profession, the digital practitioner. The definition is in its Digital Practitioner Body of Knowledge (DPBoK™) standard and is backed by the new DPBoK™ certification program.
The DPBoK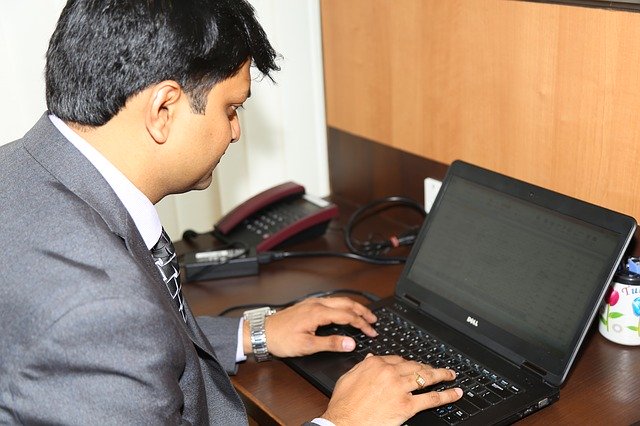 Image by Pashminu Mansukhani from PixabayThe Digital Practitioner Body of Knowledge is intended for:
Senior digital business professionals who need an increased awareness of digital practices
Mid-career IT professionals who need retraining to stay relevant
Entry-level computing and digital business professionals
College-level students and computing and digital business majors.
Its structure is based on four contexts of organizational evolution: Individual/Founder, Team, Team of Teams, and Enduring Enterprise.
A large, mature enterprise will typically have gone through these contexts as stages in its development, requiring increasing levels of organizational capability and individual skill. They thus provide a convenient grouping of topics, and form a linear sequence in which the knowledge can readily be assimilated, for example by a student taking a series of course modules.
Wide-Ranging and Scalable
Within this structure, the Body of Knowledge covers a wide range of subjects, including the digital environment, digital technology, product definition and management, work and operations management, finance, human resources, organizational culture and governance, risk and security, information management, agility, and enterprise architecture. Everything the digital practitioner could need to know is here.
It is a truly broad-based collection, not just a view from a development, organizational, or other particular perspective. Also, it is truly scalable: everything is considered in the light of all four contexts. It does not stop at the team level, which is often a "glass ceiling" for bottom-up methodologies.
Professional Certification
The Open Group has defined Level 1 of a certification program for people who demonstrate knowledge and understanding of the Body of Knowledge. Candidates qualify for certification by first passing an examination and then completing the certification process, including acceptance of legal terms and conditions. The exam currently comprises 40 questions in simple multiple choice format.
The Program also provides accreditation for training courses that prepare people for certification.
At this stage, the program provides foundation-level certification for the digital professional. There is clearly scope to expand it to cover more expert levels of understanding and competence.
Skills for Digital Transformation
In its early days, information technology was used by businesses to help them do things that they already did - accounting, stock control, and so on - better, faster and cheaper. Over time, its power grew and its use expanded. For example, photographing a product, printing a catalog, and mailing it to customers used to take weeks, more probably months. A digital picture can be taken and posted to the Web in minutes. IT has delivered massive increases in efficiency and speed of operation. Its use is pervasive in business, and in personal and social applications too.
Now we talk about digital transformation. This is more than the adoption of IT. It is more than keeping all information in digital form. It is a transformation of a business that is enabled by digital information and technology. Successful digital transformation means, as The Open Group CTO Dave Lounsbury points out, that the people who were previously in the business realm need to understand all of these digital skills in order to live in this new world.
The DPBoK conveys an understanding of those skills, and codifies the knowledge required to operate a modern digital enterprise.